If you were unable to attend the Confirmation Retreat to Viterbo University in La Crosse on November 16, 2014, we are asking that you read any missionary biography you choose and write a 2 page (double spaced) report about it. The biography must be about a Christian missionary, but does not have to be about a Catholic missionary. One such biography you might want to read is
Bruchko
.
Here is a list of other books you might want to read
, though it does not have to be one of these books. The report will be due at our final Confirmation meeting on April 9.
If you have any questions, please contact Greg Gilbertson (stcharlesgreg102@gmail.com, 715-723-4088, ext 102).
Powered by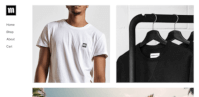 Create your own unique website with customizable templates.