First Grade
Teacher: Emmaliese Normand
Date: 10/5/16
​
---
Second Grade
Teacher: Rita Nowak
Date: 10/5/16
​
---
Third Grade
Teacher: Sue Sharpe
Date: 10/5/16
​
---
Fourth Grade
Teacher: Kay Kurz
​Date: 10/5/16
​
---
Fifth Grade
Teacher: Barb Eckwright
Date: 10/5/16
​
---
Sixth Grade
Teacher: Matthew Graham
Date: 10/5/16
Textbook: Call to Faith
Proclamation
God Reveals Himself in Scripture and Tradition, and brings us closer to Him in the Sacraments
Explanation
1. Christ is the agent in the Sacrament
2. Christ causes a change in us
3. The effect is the virtuous life
Connection
Studying Scripture leads us closer to Christ
Application
The story of the prodigal son
Encounter
Prayer, class reading
Celebration
Psalms
---
Sixth Grade
Teacher: Patty Jansky
Textbook: Call to Faith
Date: 10/5/16

Proclamation
The Bible is the story of God's saving actions.
Explanation
1. We grow closer to one another through the sharing of stories
2. The Bibe is a collection of the stores in which God is revealed
3. Nature (God's creation), Church Tradition (guided through the Holy Spirit), and the Bible (inspired by God) together are the source of God's revelation, or communication about Himself.
4. God still speaks to us today through the different forms of storytelling found in the Bible.
Connection
The Bible tells the story of God's presence and His saving actions. After Adam and Eve sinned, their sin separated them from God. Our sins also create a barrier between us and God. Because of His great love for us, God promised a Savior (Jesus) who would take away our sins and reunite us again with Him. The Bible is full of stories that teach us about God's plan of Salvation.
Application
We will discuss the story of Adam and Eve and the story of Naomi and Ruth. The students will share favorite Bible stories and come to realize that God's saving actions is a theme that runs through each of the stories.
Encounter
We will talk about the meaning of the Bible verse John 3:16. During this class, the students learned the history of the Bile, including that it began as an oral history and pieces of it were written on scrolls. Each student will create his to her own scroll and write a Bible verse on it (John 3:16).
Celebration
We will participate in prayerful thanksgiving for the gifts go the Bible. We will assign and read the "Prayer of the Holy Spirit" in our book.
---
Seventh Grade
Teacher: Mya Strader
Date: 10/5/16
​
---
Eighth Grade
​Teacher: Erin Gunderson
Date: 10/5/16
​
---
Eighth Grade
Teacher: Deacon Dan Rider
Date: 10/5/16
​
---
Ninth Grade
Teachers: Tim and Mary Pomietlo
​Date: 10/5/16
Topic
Story of Salvation
Preparation
Candles, Bible opening song, and prayers
Proclamation
Jesus is love
Explanation
-Video clips of the cross to demonstrate the ultimate gift of love
-Story of Creation - why we were created
-Discussion at tables
-Reflection of who they think Jesus is and why it is important to have a personal relationship with God
Application
-Duscuss how in today's world others can see Christ in them
-How can your peers at school know you are a Christian? Christians act differently than the secular world. Discern how "you" can bring Christ into your studies, sports, and hobbies.
Celebration
-Read 1 Corinthians 13: 1-12
​-End with 1 decade of Rosary in chapel
Powered by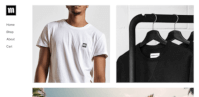 Create your own unique website with customizable templates.